Welcome to Yo Crochet!
Lindy Zubairy
Freelance Crochet Teacher, Writer and Designer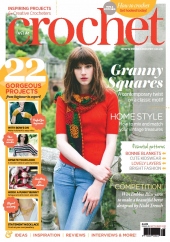 See my latest published design in September 2013 edition of INSIDE CROCHET magazine. The Edie Baby Blanket on page 58.
Also see my article on Flora Klickmann (May '13 Issue 41), and on Crocheting Your Way to Happiness (October '12 Issue 37).
It was great to meet lots and lots of people at the Knitting & Stitching Show at Alexandra Palace on 12th October 2013 where I was representing Denman College on the National Federation of Women's Institutes stand, demonstrating crochet techniques.
AND on 9th November I went to the first meeting of the Central London Knitting and Crochet Guild. Very inspiring! We'll meet again every quarter. More details to come!
NEXT CLASS AT DENMAN
1 day Snowflakes and Stars - 6th December 2013. Still spaces available. Book through Denman (link below).
Learn with Lindy
I host a weekly Stitch n' Bitch group in Sydenham, and various workshops for Denman College in Oxfordshire throughout the year. Find out where and when by clicking Meetup Yo Crochet
Join my Facebook page to link in to the Yo Crochet Community of Learners.
Online crochet instruction
Click on the following link to access some 'how to' videos I have created that back up the lessons I teach in my face to face workshops. Learn to Crochet
What's on my hook?
Click here to read about what I'm working on at the moment
My Crochet Book Reviews
Debbie Stoller's The Happy Hooker
Melody Griffiths' 201 Motifs
Susan Cropper's Loop Vintage Crochet
Melody Griffith's Crochet in No Time
You can also look at my Flickr set of projects,works in progress, swatches and comments.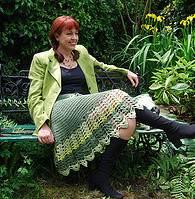 Lindy Zubairy
HSD in Fashion Design
PGCE Design & Technology
Designer and Teacher
Based in South East London