Welcome to Yo Crochet!
Lindy Zubairy
Freelance Crochet Teacher, Writer and Designer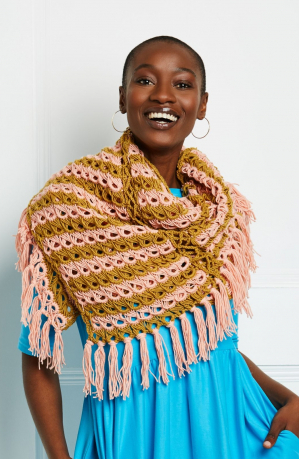 Latest... Crochet Now Issue 70 July 2021 Broomstick Crochet Made Easy Supplement- Strawberry Shortcake Summer Wrap (images courtesy of Crochet Now magazine)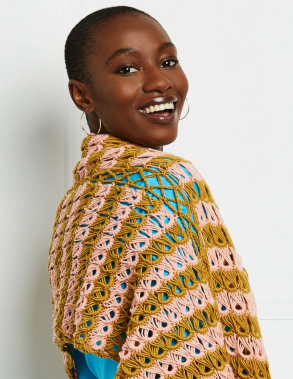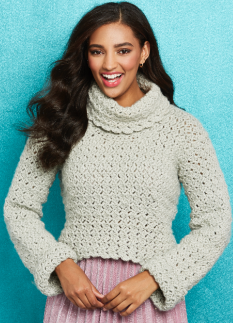 Crochet Now Issue 48 -November 2019 -Silver Screen Sweater - Cover shot.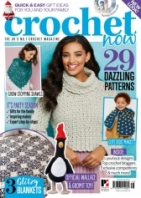 Crochet Now Issue 31 Supplement - August 2018 - Broomstick Beach Shawl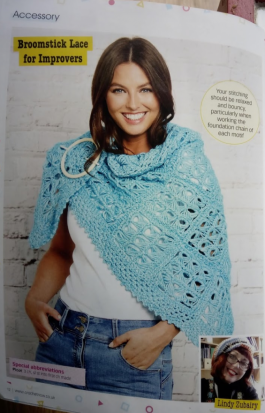 (Below) Inside Crochet Issue 98 - February 2018 - Woodland Walk Sweater (image courtesy IC mag)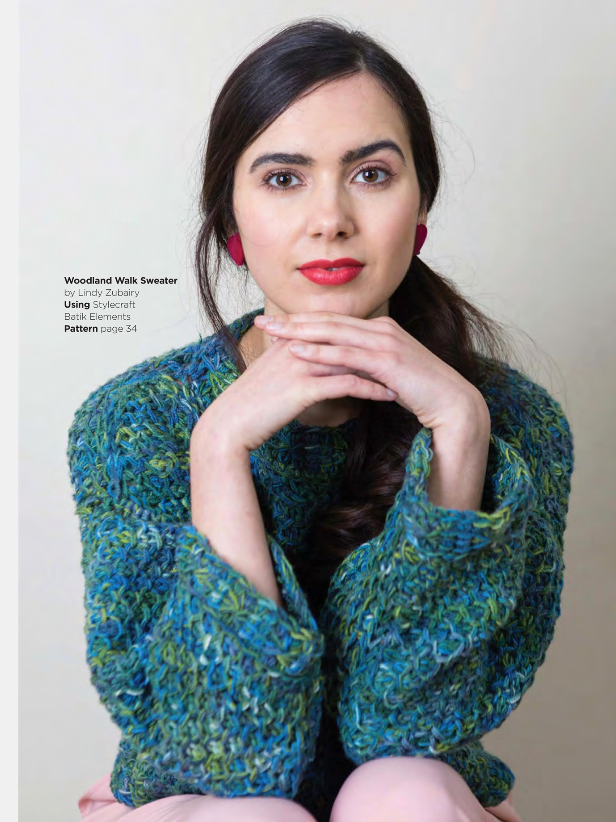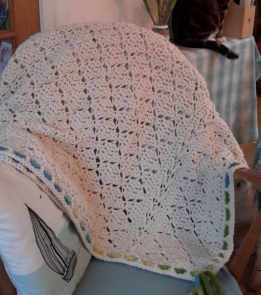 Inside Crochet, Issue 97 January 2018 - Diamond Throw....
Inside Crochet Issue 83 November 2016 - Starlight Sweater....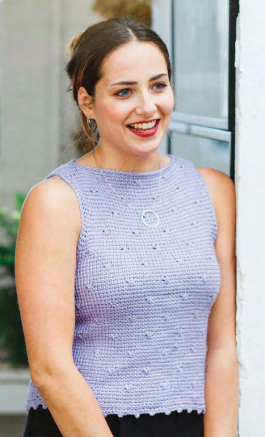 (Image courtesy of Inside Crochet Magazine)
My book is also available - rrp £9.99 (click title to buy online)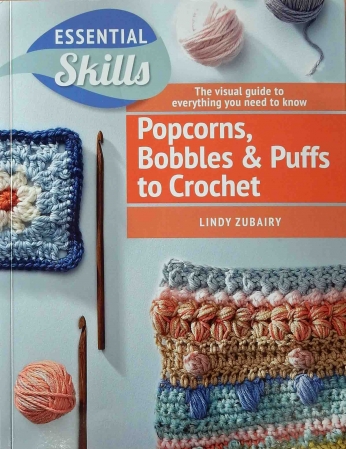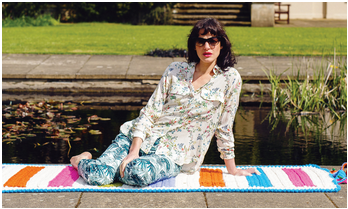 (Image courtesy of Inside Crochet Magazine)
My Miami Mat - in Inside Crochet Magazine Issue No 66 - June 2015 (Image courtesy of Inside Crochet Magazine)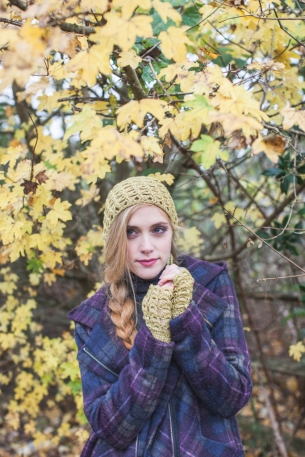 March 2015 'InsideCrochet'. My Fingerless gloves in Tunisian Rib and broomstick lace, with a matching broomstick lace headband/cowl.
(Image courtesy of Inside Crochet Magazine)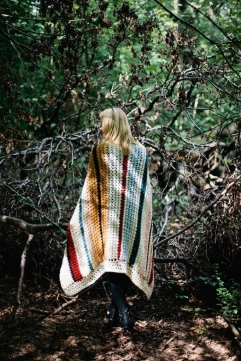 Autumn throw Inside Crochet Sept '14.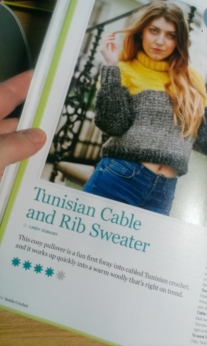 Also see my Tunisian Cabled sweater in March 2014 Inside Crochet Magazine (back issues available from the publishers).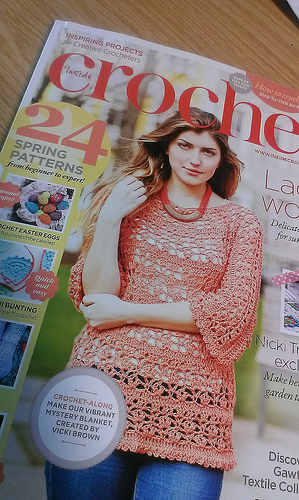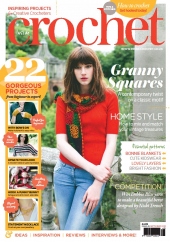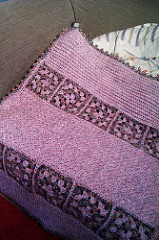 Edie Baby Blanket on page 58 of September 2013 edition.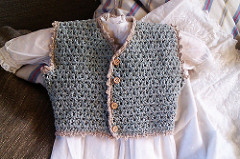 Read my article on Flora Klickmann (May '13 Issue 41), and on Crocheting Your Way to Happiness (October '12 Issue 37).
---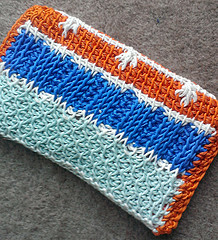 Tunisian crochet is a hybrid craft between knitting and traditional crochet. It's not at all hard to learn but it's very gratifying to do and it's endlessly variable and open to creativity.
I taught this at Denman College before it succumbed to the pandemic.
---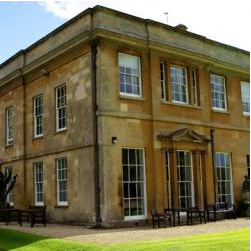 I used to regularly teach at Denman College, a range of day and residential courses from Beginners and Improvers through special focus such as flowers, Christmas and bag and tub making, as well as techniques such as Broomstick lace and Tunisian.
Member of the Knitting and Crochet Guild.
I design/layout and contribute to Slipknot, the quarterly magazine of the Guild. I also teach workshops at their annual conventions.
Learn with Lindy
I host a weekly Stitch n' Bitch group in Sydenham.
Join my Facebook page to link in to the Yo Crochet Community of Learners.
Online crochet instruction
Click on the following link to access some 'how to' videos I have created that back up the lessons I teach in my face to face workshops. Learn to Crochet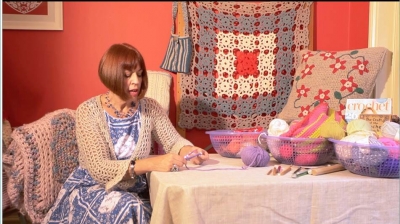 Alternatively go to I Made it Crafts for a full, online beginners course in crochet by me!
Here's a link to my Ravelry Page (only available to Ravelry members)
And what about browsing my Etsy Store!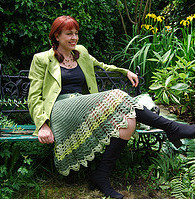 Lindy Zubairy
HSD in Fashion Design
PGCE Design & Technology
Designer and Teacher
Based in South East London
Contact Me on Lindy@yocrochet.co.uk